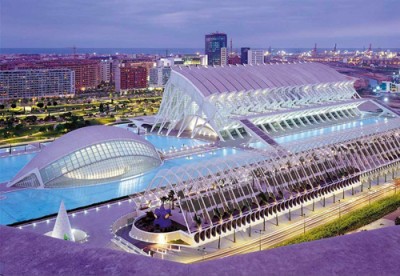 Grupo Waganui – Rodney – Whangarey, Nueva Zelanda
Hello! We are students from New Zealand. During our time here (six days) we fell in love with Valencia. Valencia is very beautiful and there are many things to do. We went to an art museum, the central market, and we have learned about the history of this city. We danced salsa and it was very very very amusing. We watched a movie in Spanish which is called ´Robots´. The teachers of Taronja are very beautiful and funny and the classes are interesting and very educative. We like to visit another time! See you soon.
We like Valencia, because the beach is very beautiful and the shops in the city are nice. The city is very beautiful and very practical, because my house is only ten minutes away from the school.
The city is very interesting. I love the weather here. The school is very nice. I learned a lot.
I like Valencia, because the city is very very beautiful and the beach is enjoyable. The school is nice.
The city Valencia is very nice. I love the park where you can run, because I really like to run. The school is very nice as well, because the teachers are a lot of fun.
Hello! We are students from New Zealand. We love Valencia and the school. There are a lot of activities that we can do in the school and outside the school. The first day we went to the beach and we enjoyed it a lot. It was great! They were bigger than the beaches in New Zealand and we played football. We also did a language exchange. Which was an interesting experience and it was very helpful for our Spanish.
The welcome diner with paella was very tasteful. Another of our favorite meals in Valencia was the Spanish omelet and we learned how to prepare it in the cooking class. Yesterday we went to the central market and it was very big. There were many fruits, vegetables, meats, and a lot more, like living fish and pigs´ heads! We learned a bit of salsa last night. Some of us were better than others but we had a lot of fun. Thanks a lot to Sonia and Ángel. They are fantastic teachers!
We loved learning salsa because it was very enjoyable and we don´t have a type of dance like that in New Zealand. We liked the teachers because we could joke with them. We also think that we learned more Spanish in one week in Valencia, than we did all year in our country. We liked the activities in the street and when we asked people from Valencia and they helped us. We loved the Wifi because it is for free. We also loved the museums because the paintings were very historical and beautiful. Thank you very much for the trip of our life.
How are you! During our last week we got the amazing opportunity to study in Taronja, Valencia. We are from New Zealand, which is far away from Spain and has a different life style. We enjoyed the classes of Taronja very much because as far as we are concerned the classes were well organized, of good quality, challenging and useful. In class the teachers only speak in Spanish and for this reason they forced us to improve our Spanish. Honestly, after one week in Taronja we think we have squeezed every corner of our knowledge of the language. If you come to Taronja it is possible that you learn to dance Salsa or to cook tortillas, traditional tapas or Valencian paellas. It is also likely that you will stay in houses with Valencian families – which is an incredible opportunity to learn both the language and the culture with natives. If we had time, we could write a lot about the handsome teachers, like Marta, Ana, Maria José and Sandra, or about the food markets, but I think you have to experience it yourself in order to understand with empathy. Many thanks to Taronja for everything they have offered us during the week. We have loved it very much. Kia Ora!
ABBI, MADDIE, VAANI, HIROMI, JAMES, KYLA, ZARA, TE HIRA, JONOTHAN, AIMEE, GENIE, ZOE, GARTH, JOSELITO, SIMONE, AMBER & MEG
Tags: aprende español el la taronja, aprender español, aprender español y disfrutar, Clases de español Taronja, comida, Cursos de español, Cursos de español en España, Cursos de español en Valencia, Cursos de español Taronja, Escuela de español en Valencia, Escuela de español Taronja, escuela espanol en espana, españa valencia español clases, How to learn Spanish easily