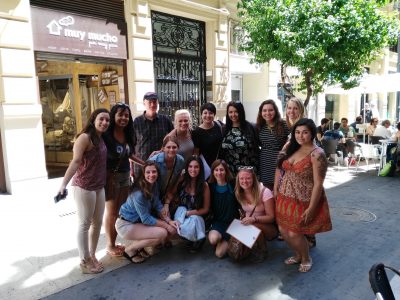 We like so much Valencia city. We like everything: Taronja school, the beach, the people and the environment. The activities like the women's night and the winery were very funny. ¡Also the paella in Valencia is the best in the best in world!
Rebecca, Luci y Lauren
One of our friends loved the activity where we talked to people in the street. We were fascinated by the girls night activity. We would recommend it! Also, the café activity was really fun and we liked the student-teacher relationship. The «lyric training» activity was fun and useful for our comprehension. The school was very good at including all the students in the activities and I think that that´s essential to the school´s atmosphere. The teachers (Teresa and Sonia) were fantastic and are super cool!
Lorena, Sam y Leah