Long live the Spanish sun!
KATEDRALSKOLAN (SWEDEN) VISITS TARONJA
Hello! We are five students from Katedralskolan, a school in Sweden. We have been in Valencia for a week – from 23/9 to 29/9. The reason for this trip was to learn more Spanish and experience the Spanish culture. We liked the school for the activities and the Spanish classes. The teachers we had, Sara and Mariajo, are very nice and friendly. The most fun activity was cooking Paella and we have also made Sangría. We think that the school has a very good manner.
Erik, Amalia, Ida, Amanda and Natali
Boys and girls of the world, we write you from Valencia. We are a group of Swedes studying Spanish at Taronja. We had a fantastic time here and a very intensive trip. We liked the varied classes outside of school. You can learn Spanish and meanwhile experience Valencia at the same time.
Kristoffer, Albert, Gabriela, Sandra and Felix
Jenny's Spanish classes were fun and very energetic. Although some of us didn't like the Tortilla de patatas (potato omlette) we can say that we really enjoyed the tour through the city on the second day, the visit of the Oceanographic, 'City of Arts and Sciences', the parks throughout the city, the nightlife in general and THE BEACH!
Tina, Caroline, Emily, Olivia, Zara, Julia, Jennifer, Marcus, Henrik and Aidin
Hello! We are students from Katedraskolan in Lund, Sweden. We have been here studying at Taronja Spanish School for one week. We have visited several sites in this beautiful city, for example the Oceanographic, where we enjoyed the dolphin show. We have also learned how to prepare Seafood Paella which we loved. The families, who we have been living with, were very friendly and nice. Everything has been such fun and we have learned a lot. We would go back any time!
Isak, Emelie, David, Marcus, Lia
Hello! We are five students from Katedraskolan in Lund, Sweden. We are eighteen years old and we have been studying Spanish for about 5 years. During our time here in Valencia we have done many fun and interesting things. We discovered places like the Oceanografic, the beach and the Turía Park. Due to the fact that we have lived with families, we experienced authentic Spanish culture. We have also tried new flavors and also very exotic breakfast during the week. We attended a class where we learned how to cook Valencian food. During the Spanish classes at Taronja we have developed our Spanish a lot! We've spent a great time and we will miss Spain when we're not here anymore!
Desirée, Johanna, Edvin, Filip and Oskar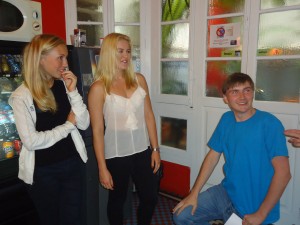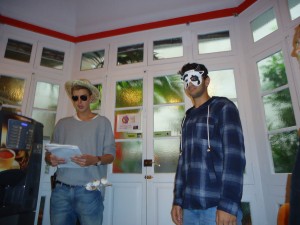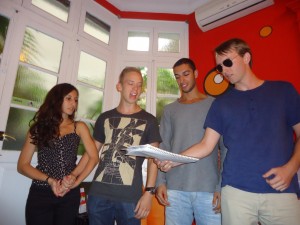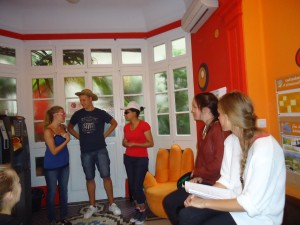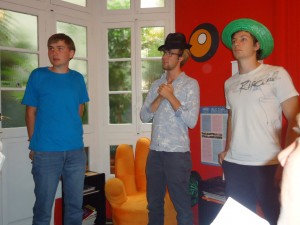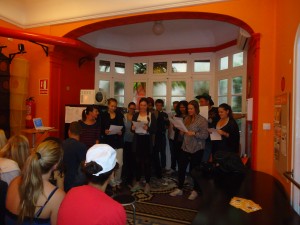 Tags: Spanish courses in Spain, Spanish courses in Valencia, Spanish school in Valencia