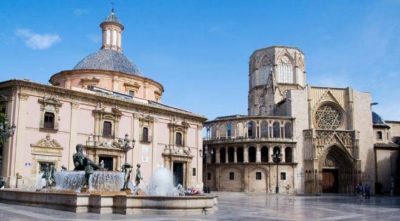 The school gave us a fun and dynamic experience. The activities helped us to improve our Spanish and understand the  culture of Valencia. Our favorite activity was the Graffiti. The teachers were funny and dynamic. Our favorite class activity was the «murder game», because it was really funny. Thanks for everything, we will never forget this experience!
Kaavya, Maeve, Maitreyi, Sanaa
We think that the classes and the activities were a lot of fun. For example, the Paella party was very interesting. We liked the Graffiti as well. The teachers are fun and very organized. We liked our houses and families because they are friendly and the food is delicious.
Mysh, Mira, Sal, Kich, Colette
We think the activities of the school are a lot of fun. They give us an experience of the Spanish and Valencian culture. All the students and teachers are involved in the classes. The teachers are funny and teach a lot of Spanish for conversations. The food is good, too.
Shailen, Diya, Lachlan, Arjun
Tags: aprender español, aprender español y disfrutar, Clases de español Taronja, Cursos de español, Cursos de español en España, Cursos de español Taronja, escuela espanol en Valencia, estudia español en españa, How to learn Spanish easily, spanish course spain, spanish courses valencia, Spanish school Taronja, Valencia city and Spanish classes