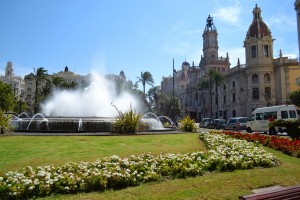 ¡Goodbye Valencia! We had a trip of a week in Valencia, and we had a fantastic time! We visited Oceanográfico, the Biopark, and La ciudad de las artes y ciencias and some other museums. We liked the Oceanográfico and the Bio park very much, mainly because we could see a lot of interesting animals but we also enjoyed the natural environment.  But the things that we enjoyed the most were the beach and the sea. Here we played volleybal and football. We think that we got to know the spanish culture quite well, and we hope to learn more spanish. In other words, the week in Valencia was unforgettable and it hurts to say goodbye.
Miguel, David, Matthew & Felipe. The extreme kids.
Valencia is beautiful and the weather is always great. Because of that we could visit a  lot of interesting places and museums. We especially liked the Biopark and the Oceanografico, where we could see animals from whole over the world.  Furthermore we went to the beach to relax and enjoy the sun. The food was great and we could try a lot of typical Valencian dishes. For example the paella, which was prepared by Taronja was fantastic. We liked the school a lot and the teachers were fun and we improved our spanish. It was an unforgettable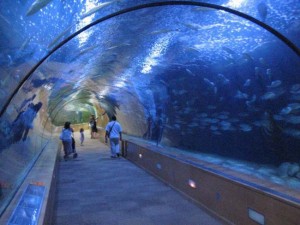 experience and we would like to return someday!
Meli, Maximilien, Lukas, Hena
An unforgettable experience. In general we enjoyed our stay in Valencia a lot. We liked the city a lot. We went to see the old cathedral, ciudad de las ciencias which was very impresive, and the Oceanografico. We were fascinated by the sharks and the seahorses. As well we saw a dolpinshow which was fantastic. Furthermore, we loved the beach, eventhough it was really windy when we were there. We think that the spanish are very open, friendly and fun, especially our host families treated us very wel. We can´t forget how good the food was, especially the variety of fruits. We learned a thing or two about spanish topics and dialy life while being at Taronja. We could get along great with the teachers. Anyway; concluding, it was an unforgettable stay and we enjoyed the school a lot, we would love to return soon!
Georg, Katja, Magdalena
Tags: how to learn spanish in few weeks, Spanish course in Spain, taronja school