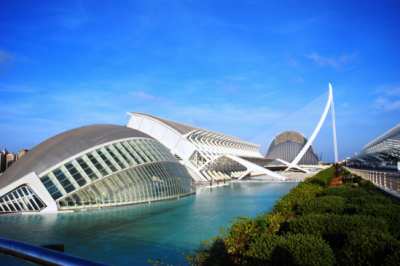 We had a very good time, because the Spanish classes were a lot of fun. The teachers are very cheerful, friendly and charming. In only five days we learned a lot.
Andrea, Rikke, Bertine
The experience in Valencia was very educational and a lot of fun! We did a lot of different things, for example: we went to see the Museo Fallero, the Oceanográfico and the beautiful city centre. We rented bikes, bathed in the sun and swam in the ocean. We learned a lot and recommend traveling to Valencia and attending Taronja School.
Christian, Ingrid
We liked our classes in Taronja. The teachers were really good and Valencia is the perfect place to learn Spanish. There were a lot of fun activities. We recommend this experience with Taronja to other students.
Halvor, Simon, Victor
Taronja is a good and fun school. The teachers are good and funny. We learned a lot of Spanish this week. All in all a great week!
Kristin, Karoline, Herman
We think this trip was a lot of fun, because we had different excursions every day. The school has numerous good teachers and the classes are open, colorful and interesting. We like the school!
Kaja, Jostein
We arrived on Sunday and the school welcomed us. We learned a lot in the school and the families. There was also a good balance between work and fun.
Lars, Olav, Bendik
We think Valencia is a pretty city with a big and beautiful beach. It's easy to walk everywhere and the people are really friendly too. The school is located in the centre of the city. We think the teachers are funny and charming. Ours were awesome.
Josefine, Nicolai, AleHe
The school is very pretty and located in the centre of the city, which is useful. The organization was really good because we were in small groups, and as a consequence the communication with the teacher worked very well. We learned a lot of Spanish. We think Valencia is a beautiful city and, through the activities with the school, we could see a lot of it. There a lot of things to do.
Tora, Caroline, Charlotte
Tags: aprende español el la taronja, aprender español, aprender español y disfrutar, Clases de español Taronja, spanish courses spain, spanish courses valencia, Spanish school in Valencia, spanish school Spain, Spanish school Taronja, taronja school, Taronja school activities, Valencia city and Spanish classes